Appointments
Consultations and Diagnosis
Consultations are mainly carried out at the London Claremont clinic on Tuesday mornings, or at Moorfields Eye Hospital on Thursdays. Both clinics are equipped with the latest diagnostic equipment for modern day management of all aspects of glaucoma and cataract.
Invoicing is done via 'Professional Medical Management Services', an outsourced billing company. Please check with your private medical insurers, prior to your appointment regarding coverage of your policy, as changes with reimbursement rates can lead to a shortfall. We are able to bill electronically direct to your private medical insurer but you will be responsible for any shortfalls.
Meet the Team
Patrice Collins - Private Secretary
Patrice has been working with Mr Brookes since 2013 and has been with the company since its foundation.
Stephen Francis - Shareholder
Stephen is an equal partner in the company and provides advice and administration support to the team.
Contact Me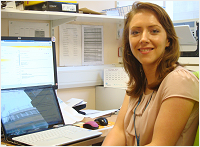 All enquiries for appointments and consultations can be made via my private practice personal assistant, Patrice Collins.
Contact Details:
Telephone:
07885 992024
e-mail:
brookesprivatepractice@outlook.com